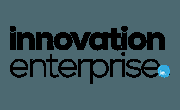 3 Reasons Data-Driven Organizations Win
When people can't access the data they need or trust the data they have, it's hard to make decisions off more than a gut feeling.
made with by Made with love by Innovation Enterprise
Empower departments and employees to make their own decisions
Tune in to the webinar to hear from Rich Taylor, Director of Customer Marketing at Looker and Anicia Ebert-Santos, Looker Sales Engineer.
Whether the cause is access or accuracy, the result is the same: people make ill-informed decisions.
The leading global voice in enterprise innovation providing access to cutting edge content across 7 distinct channels including Big Data, Analytics, Strategy, Innovation, Digital, Finance & Operations.

@IE_BigData: 3 Reasons Data-Driven Organizations Win #BigData #dataldn
When people can't access the data they need or trust the data they have, it's hard to make decisions off more than a gut feeling. Whether the cause is access or accuracy, the result is the same: people make ill-informed decisions.

If you are able to solve those two issues, you'll be well on your way to a world where data helps identify sources of optimization and drive creative problem solving.

In this webinar we will discuss why putting data at the center of your company can: