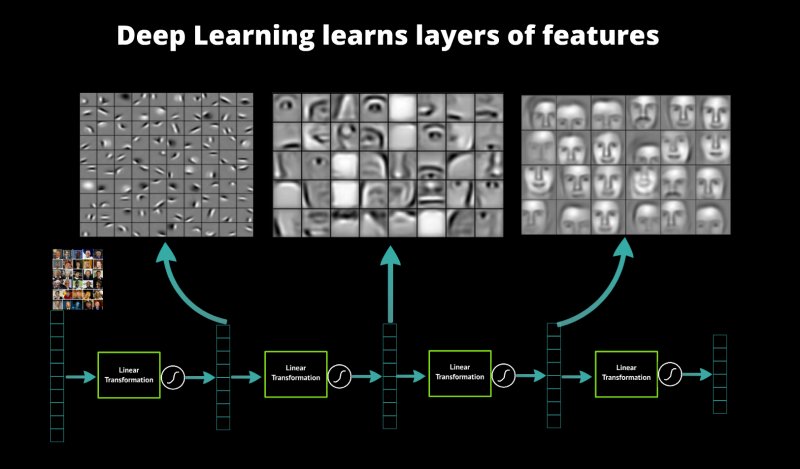 A Primer on Deep Learning
The content is aimed at data scientists who might have heard a little about deep learning and are interested in a bit more context.
Data scientists spend a significant portion of their time, effort, and creativity working on engineering good features; in contrast, they spend relatively little time running machine learning algorithms.
One answer to that question arises from the unsupervised feature learning that deep learning can do.
Rather than using data science experience, intuition, and trial-and-error, unsupervised feature learning techniques spend computational time automatically developing new ways of representing the data.
The canonical example used when discussing the deep learning's ability to learn from data is the MNIST dataset of handwritten digits.
This article was written by Dallin Akagi.
What is deep learning?
I like to use the following three-part definition as a baseline. Deep learning is:
a collecti…

@KirkDBorne: A Primer on #DeepLearning: #abdsc #BigData #DataScience #MachineLearning #AI #NeuralNetworks
This article was written by Dallin Akagi.

What is deep learning?

I like to use the following three-part definition as a baseline. Deep learning is:

That's it. Not so scary after all. For sounding so innocuous under the hood, there's a lot of rumble in the news about what might be done with DL in the future. Let's start with an example of what has already been done to motivate why it is proving interesting to so many.

Deep learning has been all over the news lately. In a presentation I gave at Boston Data Festival 2013 and at a recent PyData Boston meetup I provided some history of the method and a sense of what it is being used for presently. This post aims to cover the first half of that presentation, focusing on the question of why we have been hearing so much about deep learning lately. The content is aimed at data scientists who might have heard a little about deep learning and are interested in a bit more context. Regardless of your background, hopefully you will see how deep learning might be relevant for you. At the very least, you should be able to separate the signal from the noise as the media hype around deep learning increases.

What does it do that couldn't be done before?

We'll first talk a bit about Deep learning in the context of the 2013 kaggle-hosted quest to save the…