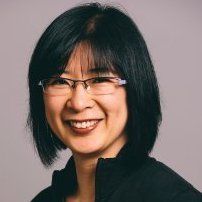 Book: Evaluating Machine Learning Models
If you're new to data science and applied machine learning, evaluating a machine-learning model can seem pretty overwhelming.
With this O'Reilly report, machine-learning expert Alice Zheng takes you through the model evaluation basics.
In this overview, Zheng first introduces the machine-learning workflow, and then dives into evaluation metrics and model selection.
With this report, you will:

Alice is a technical leader in the field of Machine Learning.

Previous roles include Director of Data Science at GraphLab/Dato/Turi, machine learning researcher at Microsoft Research, Redmond, and postdoctoral fellow at Carnegie Mellon University.
Data science today is a lot like the Wild West: there's endless opportunity and excitement, but also a lot of chaos and confusion. If you're new to data scien…

@analyticbridge: Book: Evaluating #MachineLearning Models
Data science today is a lot like the Wild West: there's endless opportunity and excitement, but also a lot of chaos and confusion. If you're new to data science and applied machine learning, evaluating a machine-learning model can seem pretty overwhelming. Now you have help. With this O'Reilly report, machine-learning expert Alice Zheng takes you through the model evaluation basics.

In this overview, Zheng first introduces the machine-learning workflow, and then dives into evaluation metrics and model selection. The latter half of the report focuses on hyperparameter tuning and A/B testing, which may benefit more seasoned machine-learning practitioners.

With this report, you will:

Get the Free Ebook, here.

About the Author:

Alice is a technical leader in the field of Machine Learning. Her experience spans algorithm and platform development and applications. Currently, she is a Senior Manager in Amazon's Ad Platform. Previous roles include Director of Data Science at GraphLab/Dato/Turi, machine learning researcher at Microsoft Research, Redmond, and postdoctoral fellow at Carnegie Mellon University. She received a Ph.D. in Electrical Engineering and Computer science, and B.A. degrees in Computer Science in Mathematics, all from U.C. Berkeley.

Top DSC Resources

Follow us on Twitter:  @DataScienceCtrl  |  @AnalyticBridge