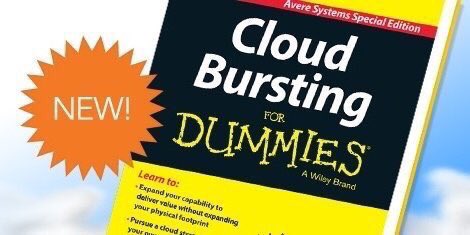 Cloud Bursting for Dummies
Cloud Bursting for Dummies provides a great introduction to network-attached storage (NAS), hybrid cloud NAS and cloud bursting into cloud-based compute resources.
What cloud bursting is and how to use it to expand your compute capabilities without expanding your physical footprint
By bursting to the cloud, you can utilize cloud compute resources without having to uproot your data storage onto the cloud.
Expand Your Compute Resources by Bursting to the Cloud
As on-premises infrastructure blends with cloud capabilities, a hybrid cloud helps you to gain flexibility where you need it most.
Read the full article, click here.
---
@CloudExpo: "Cloud Bursting for Dummies from @AvereSystems ▸ #DataCenter #Storage #BigData #IoT #ML #SDN"
---
Answer, "What is Cloud Bursting?" and learn how to get started using cloud compute with on-prem data in Cloud Bursting for Dummies
---
Cloud Bursting for Dummies