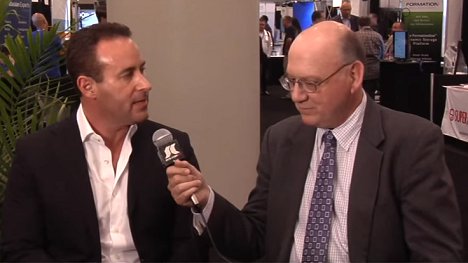 Cloud with @FusionConnectSM
Cloud Expo ® , Big Data Expo ® and @ThingsExpo ® are registered trademarks of Cloud Expo, Inc., a SYS-CON Events company.
Cloud computing software is eating the world, and each day is bringing new developments in this world.
Day 3 Keynote at 16th Cloud Expo | Rodney Rogers, CEO of Virtustream
Extracting business value from Internet of Things (IoT) data doesn't happen overnight.
The company's internationally recognized brands include among others Cloud Expo ® ( @CloudExpo ), Big Data Expo ® ( @BigDataExpo ), DevOps Summit ( @DevOpsSummit ), @ThingsExpo ® ( @ThingsExpo ), Containers Expo ( @ContainersExpo ) and Microservices Expo ( @MicroservicesE ).
Read the full article, click here.
---
@evanderburg: "Cloud with @FusionConnectSM | @CloudExpo #BigData #DataCenter #Storage #tech"
---
"We view the cloud not really as a specific technology but as a way of doing business and that way of doing business is transforming the way software, infrastructure and services are being delivered to business," explained Matthew Rosen, CEO and Director at Fusion, in this SYS-CON.tv interview at 18th Cloud Expo, held June 7-9, 2016, at the Javits Center in New York City, NY.
---
Cloud with @FusionConnectSM