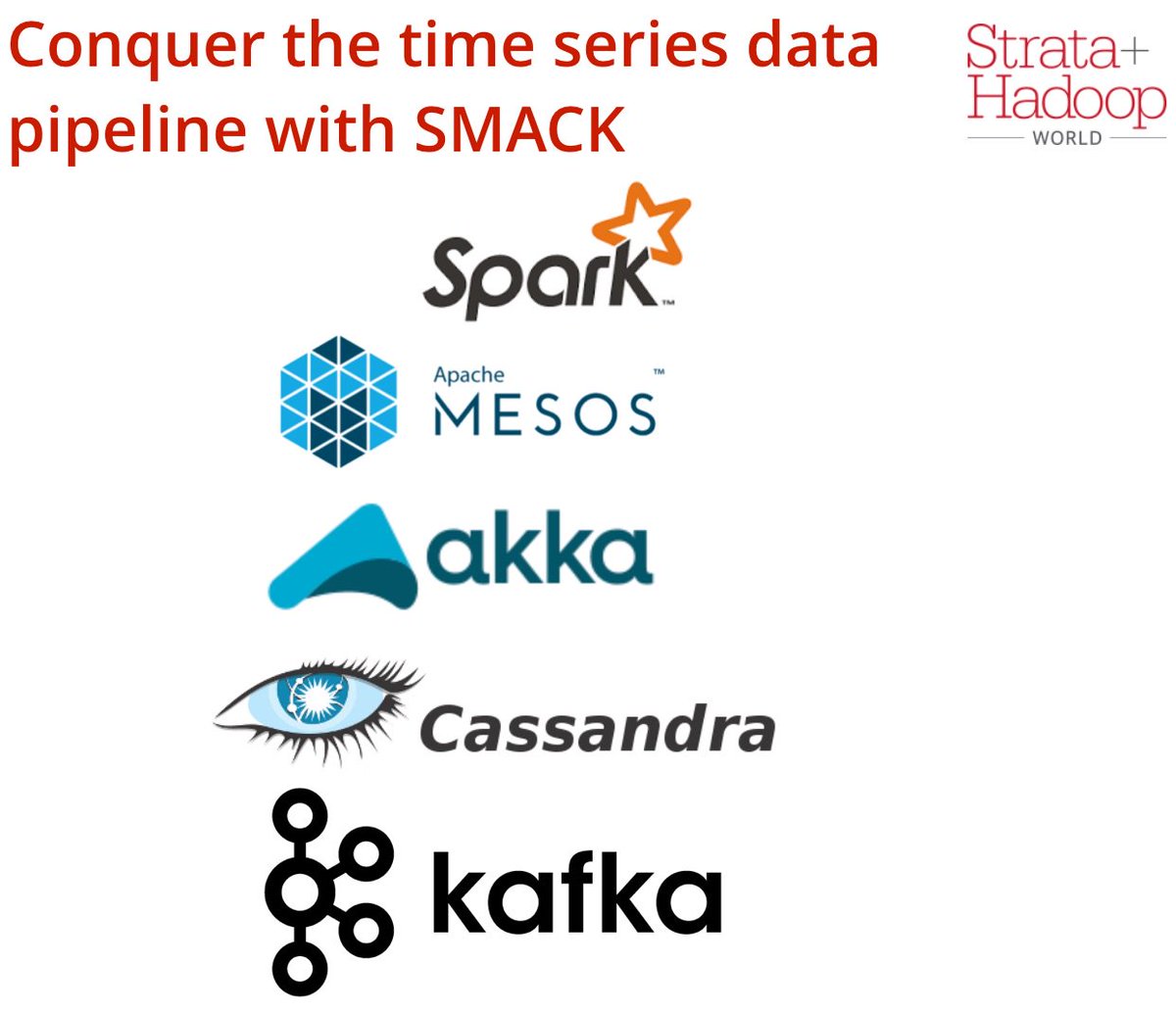 Conquer the time series data pipeline with smack: Big data conference: Strata + Hadoop World, September 26
Postprocessing without ETL using Apache Spark on Cassandra
Apache Hadoop, Hadoop, Apache Spark, Spark, and Apache are trademarks of the Apache Software Foundation and are used with permission .
Patrick McFadin is one of the leading experts in Apache Cassandra and data-modeling techniques.
Attendees should feel comfortable evaluating time series problems and applying Apache Spark, Cassandra or Kafka.
Considerations when deploying Apache Kafka
Read the full article, click here.
---
@bigdata: "Conquer the time series data pipeline with SMACK: #stratahadoop tutorial💻 w/ @PatrickMcFadin"
---
We as an industry are collecting more data every year. IoT, web, and mobile applications send torrents of bits to our data centers that have to be processed and stored—while users expect an always-on experience—leaving little room for error. Patrick McFadin explores how successful companies do this every day with powerful data pipelines built with SMACK: Spark, Mesos, Akka, Cassandra, and Kafka.
---
Conquer the time series data pipeline with smack: Big data conference: Strata + Hadoop World, September 26