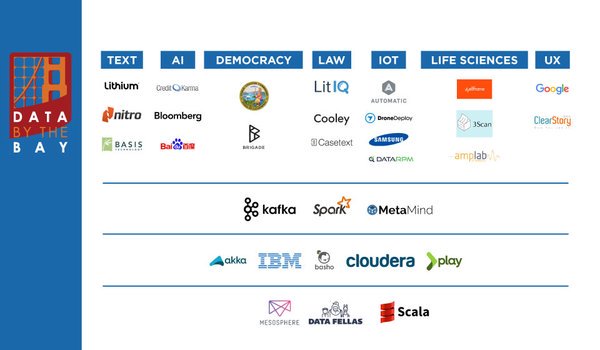 Learn from 150 talks comprising 7 conferences, composing the 5 days conference matrix.
50+ founders/CEOs/CTOs speaking
There is a mix of 40 minutes and 20 minutes talks, and the panels elicited great insights, as well as motivation, and even inspiration, stemming from deep questions
Read the full article, click here.
---
@databythebay: "LAST CHANCE to get tickets for #DataByTheBay taking place at @galvanize next week #bigdata"
---
Spanning 150 talks over 5 days on May 16-20, Data By the Bay 2016 is a by-data engineers, for-data engineers developer and data scientist conference.
---
DATA BY THE BAY