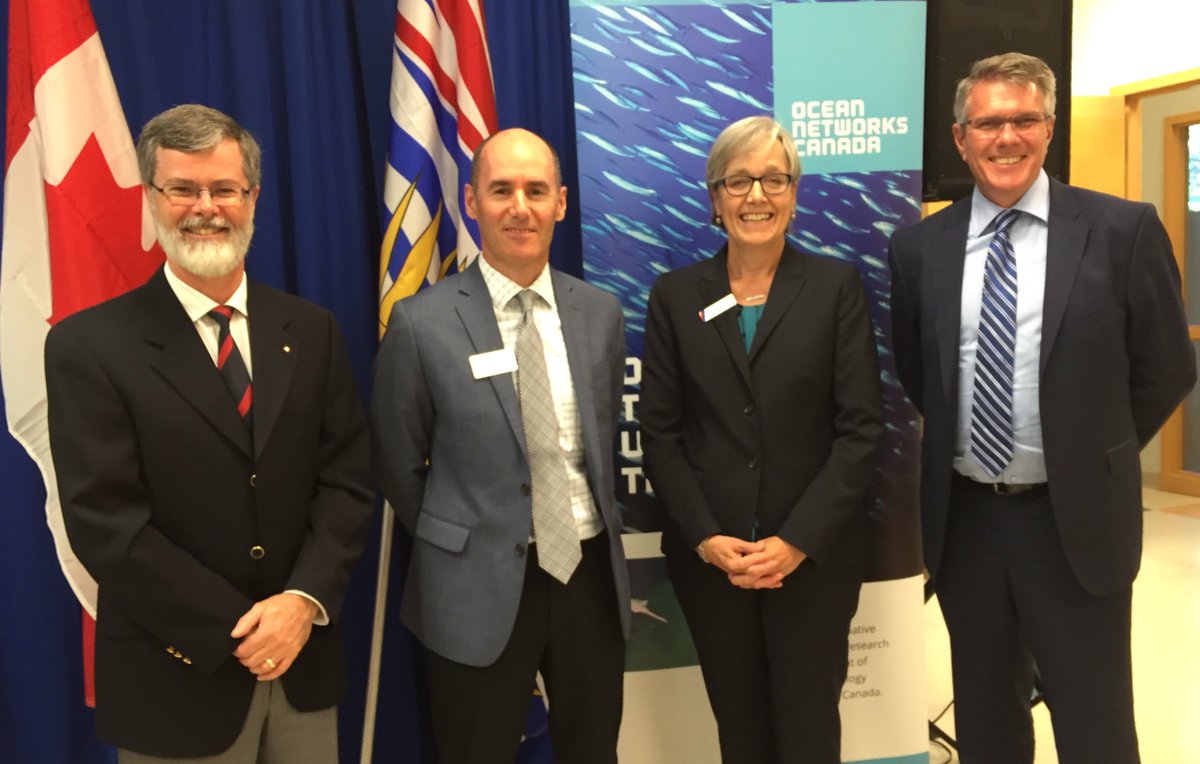 CANARIE funding supports new tools for big data
As the size of ONC's data archive grows the need for tools to help researchers efficiently process and understand a fire hose of data is critical.
The Sandbox will permit users to develop and share computer programs for processing the data in an open source platform
An investment of $577,000 has been made by CANARIE to enhance access to and processing of big data collected by Ocean Networks Canada (ONC).
An Application Programming Interface will allow high power users to access data via web services, enabling easier integration with high performance computing systems
The research community has driven the need and requirements for these tools, which will improve ONC's powerful online data management system-Oceans 2.0.
An investment of $577,000 has been made by CANARIE to enhance access to and processing of big data collected by Ocean Networks Canada (ONC). ONC's cabled ocean observatories support hundreds of underwater and on-land sensors that generate a huge volume of continuous, high-resolution data about the ocean.

@Ocean_Networks: Exciting announcement: @CANARIE_Inc funds new tools for #bigdata. #CdnSci #innovation #yyj
An investment of $577,000 has been made by CANARIE to enhance access to and processing of big data collected by Ocean Networks Canada (ONC). ONC's cabled ocean observatories support hundreds of underwater and on-land sensors that generate a huge volume of continuous, high-resolution data about the ocean.

As the size of ONC's data archive grows the need for tools to help researchers efficiently process and understand a fire hose of data is critical. In fact, the research community has driven the need and requirements for these tools, which will improve ONC's powerful online data management system—Oceans 2.0.

This funding will build on previously developed technologies supported by CANARIE and add two exciting new features:

An Application Programming Interface will allow high power users to access data via web services, enabling easier integration with high performance computing systems

The Sandbox will permit users to develop and share computer programs for processing the data in an open source platform

University of British Columbia's research software engineer Doug Latornell says, "we have this enormous big pipe coming in out of the ocean, filling up this enormous big tank and it is important to keep every molecule in the tank, but a lot of the time, what we want is a filtered stream out of the tank".  Latornell, a long-time ONC data user, is working on a team with Dr. Susan Allen studying the circulation and biogeochemistry of the ocean on the west coast of Canada an in the Canadian Arctic.

This project is enhanced through CANARIE's ability to foster collaborations with three other funded organizations: Ouranos, Computer Research Institute of Montreal (CRIM), and Bird Studies Canada.

CANARIE's continuing support is a critical element in helping to ensure that the ongoing investments in ONC's world-leading ocean observatories provide the maximum benefit to Canada and the world. 

CANARIE Release: CANARIE Announces Investment in New Software Tools for Scientific Research