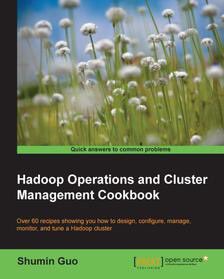 Over 60 recipes showing you how to design, configure, manage, monitor, and tune a Hadoop cluster
Easy-to-understand recipes for securing and monitoring a Hadoop cluster, and design considerations
Recipes showing you how to tune the performance of a Hadoop cluster
Read the full article, click here.
---
@KirkDBorne: "Free TODAY: #Hadoop Operations & Cluster Management Cookbook #BigData #Analytics @PacktPub"
---
A new free programming tutorial book every day! Develop new tech skills and knowledge with Packt Publishing's daily free learning giveaway.
---
Free Learning