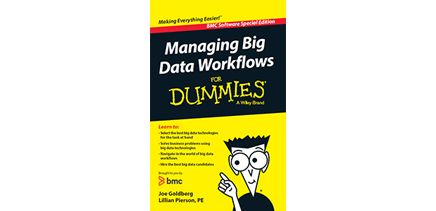 Streamline your data operation by managing big data workflows
Manage big data workflows to increase the value of enterprise data.
Know where to get the latest information on big data and data science, including the industry's most cutting-edge conferences, books, blogs, and thought leaders to follow
Stay ahead of the competition by learning how to use big data workflow automation and overcome big data implementation hurdles.
Put big data automation to work for your organization.
Streamline your data operation by managing big data workflows
Read the full article, click here.
---
@BMCSoftware: "Get the Dummies guide on #BigData & #WorkflowAutomation to get more out of your big data:"
---
Stay ahead of the competition by learning how to use big data workflow automation and overcome big data implementation hurdles. Manage big data workflows to increase the value of enterprise data.
---
Streamline your data operation by managing big data workflows