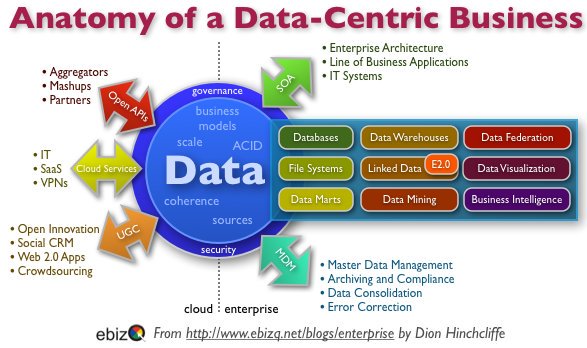 How Is Data-Centricity Impacting The Marketing Organization? Part 1
Quote of the Day
"If you feel like you have a $100-idea or a $1 million-idea, just go for it…
If you see gold, it probably is."
Derek Berry
Read the full article, click here.
---
@KirkDBorne: "How Data-Centricity impacts #Marketing and the #CMO: #BigData #Analytics by @KimWhitler"
---
Big data. Predictive analytics. Left-brained CMOs. With the sophisticated statistical techniques that now exist, enabling CMOs to generate superior insight out of data, expectations have ratcheted up. It started in the late 1990's and early 2000's with an expectation that CMOs would be more accountable for performance; today, the best marketing leaders view business management from a data-centric perspective. To better understand how a data-centric approach to business leadership is impacting the marketing organization, I turned to Jennifer Zeszut, the CEO of Beckon, an enterprise-class marketing intelligence platform. The following is part 1 of a two-part series.
---
How Is Data-Centricity Impacting The Marketing Organization? Part 1