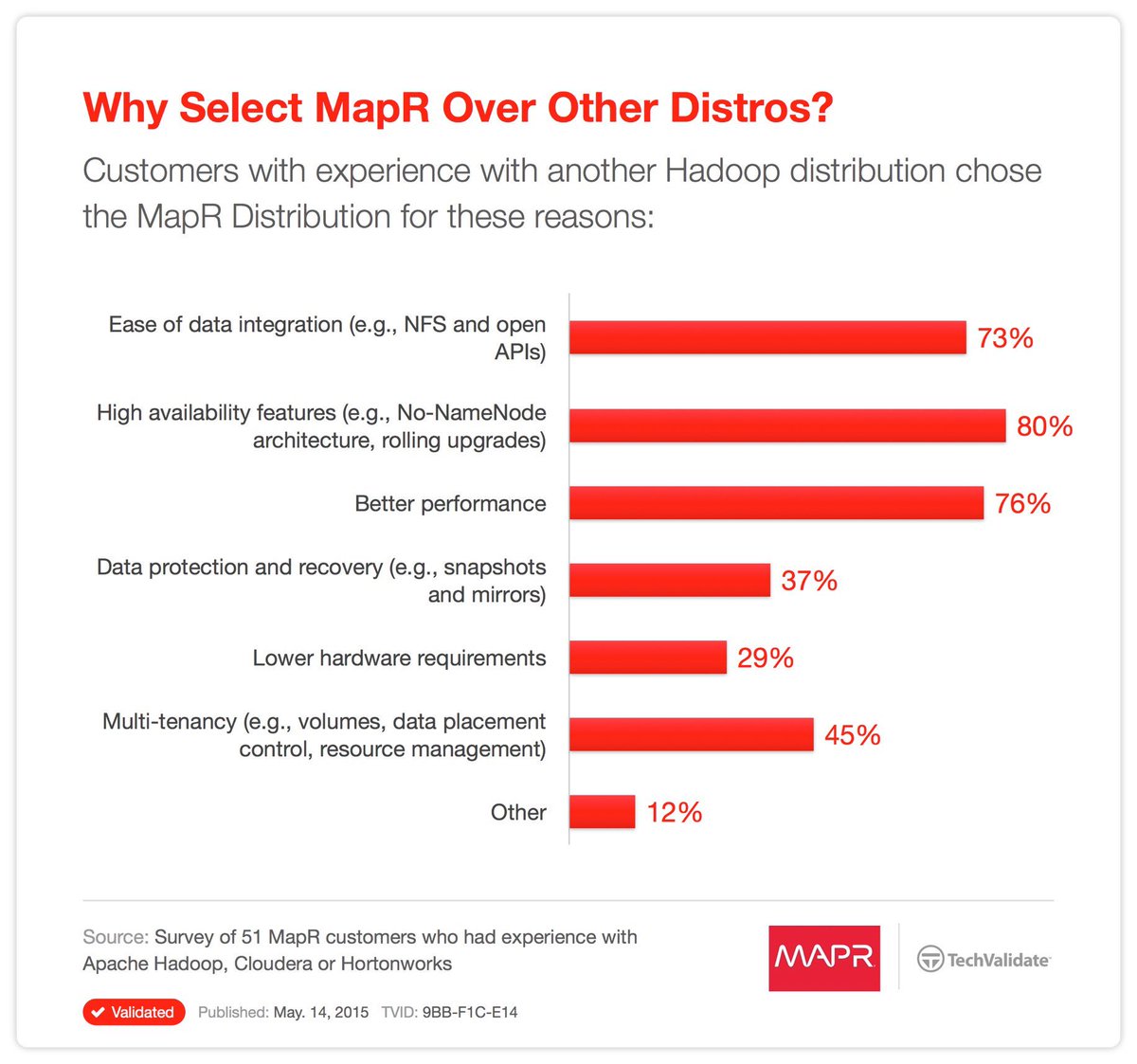 Customers reduce the impact of unplanned downtime by 54%.
Choosing the right Hadoop platform can make you a tech hero.
Be the hero Hadoop deserves, AND the one your company needs.
Results and Proven ROI – Recent independent research by IDC shows MapR customers achieve 382% ROI from their Hadoop investments, generating an average of $20 million in incremental revenue.
Take a 5 minute call to learn more.
Read the full article, click here.
---
@KirkDBorne: "IDC shows @MapR customers gain 382% ROI from their Hadoop investments: #BigData #Analytics"
---
---
Be the Hadoop Superhero