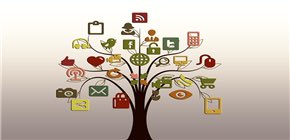 65% of enterprises are using IoT but security fears hold back mass adoption
46% highlighted security concerns as the biggest inhibitor to adopting IoT technologies to collect data, while 32% cited a lack of internal skills.
We are just now beginning to understand the value of the data being produced and how best to put it to use.
For 66% of those that do collect data said that business risk was reduced.
In terms of how companies collect data, 51% of those surveyed said the most common source of data is data centre IT equipment.
IoT has officially gone from hype to reality with 65% of enterprises worldwide admitting they are using smart technology to gather data for business purposes as digital transformation shifts roadmaps.
Read the full article, click here.
---
@NeilCattermull: "IoT technologies most used in utilities & manufacturing sectors #iot #cloud #bigdata"
---
News: IoT technologies most used in the utilities and manufacturing sectors.
---
65% of enterprises are using IoT but security fears hold back mass adoption