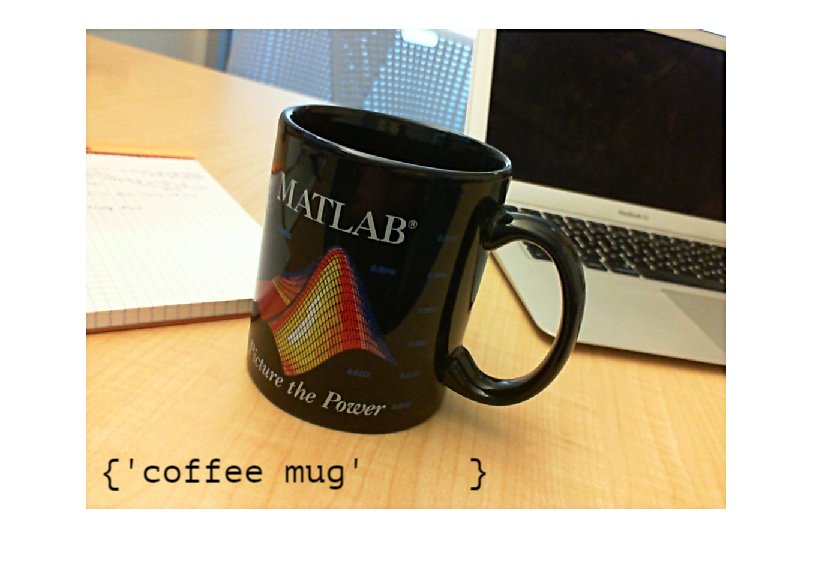 Jumping into the Deep End » Deep Learning
Hello, and welcome to the new MATLAB Central blog on deep learning!
Deep learning refers to a collection of machine learning techniques that are based on neural networks that have a large number of layers (hence "deep").
Because of my background in image processing, I have followed the rapid progress in deep learning over the past several years with great interest.
The network can classify images into 1,000 different object categories.
I'll use the function (new in R2017b) to find where they are, and then I'll look up those locations in the list of category labels in the network's last layer.
Hello, and welcome to the new MATLAB Central blog on deep learning! In my 24th year of MATLAB and toolbox development and design, I am excited to be tackling

@MATLAB: Learn how to classify images directly from your webcam with MATLAB! #deeplearning
Hello, and welcome to the new MATLAB Central blog on deep learning! In my 24th year of MATLAB and toolbox development and design, I am excited to be tackling this new project.

Deep learning refers to a collection of machine learning techniques that are based on neural networks that have a large number of layers (hence "deep"). By training these networks on labeled data sets, they can achieve state-of-the-art accuracy on classification tasks using images, text, and sound as inputs.

Because of my background in image processing, I have followed the rapid progress in deep learning over the past several years with great interest. There is much that I would like to learn and share with you about the area, especially with respect to exploring deep learning ideas with MATLAB. To that end, several developers have volunteered to lend a hand with topics and code and technical guidance as we explore. They are building deep learning capabilities as fast as they can in products like:

I will be introducing them to you as we get into the details of deep learning with MATLAB.

If you have followed my image processing blog posts, you can expect a similar style here. Topics will be a mix of concept tutorials, examples and case studies, feature exploration, and tips. I imagine we'll discuss things like performance, GPU hardware, and online data sets. Maybe we'll do some things just for fun, like the LSTM network built last…