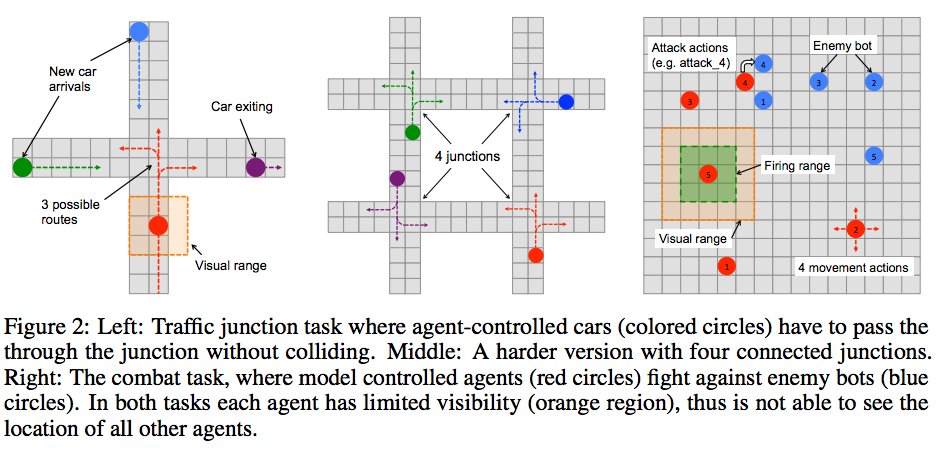 [1605.07736] Learning Multiagent Communication with Backpropagation
The communication protocol between agents is manually specified and not altered during training.
Abstract: Many tasks in AI require the collaboration of multiple agents.
The model consists of multiple agents and the communication between them is learned alongside their policy.
We apply the model to a diverse set of tasks, demonstrating the ability of the agents to learn to communicate amongst themselves, yielding improved performance over non-communicative agents and baselines.
In the paper we explore a simple neural model, called CommNN, that uses continuous communication for fully cooperative tasks.
Read the full article, click here.
---
@soumithchintala: ""Learning Multiagent Communication with Backpropagation", cool new paper! Multi-agent is hot"
---
---
[1605.07736] Learning Multiagent Communication with Backpropagation