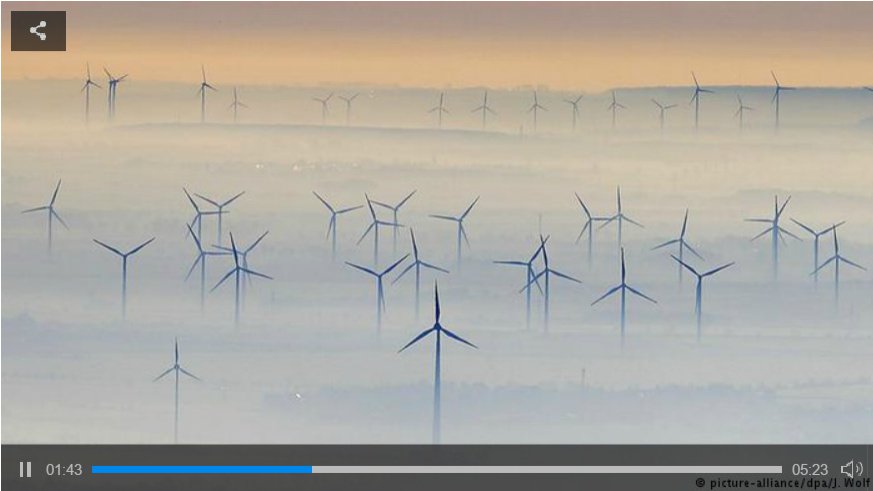 Living Planet: Big data to transform renewables
Living Planet: Big data to transform renewables
All audios Living Planet – reports
Living Planet: Senegal shifts to solar 10.11.2016
Living Planet: The question of nuclear 03.11.2016
Living Planet: A tiny winner 10.11.2016
The International Energy Agency says Europe is losing its leadership position in renewables thanks to growth in the United States and China. DW's Dave Keating says this could change as big data is set to transform renewable energy.

@CECHR_UoD: Living Planet NightOwl Listen
#bigdata to transform renewables
#RenewableEnergy
The International Energy Agency says Europe is losing its leadership position in renewables thanks to growth in the United States and China. DW's Dave Keating says this could change as big data is set to transform renewable energy.

What a Trump victory means for climate policy, why big data could transform renewables, and how a tiny town became the vanguard of Germany's energy revolution.

Developments in the US and China are eroding Europe's lead in renewable energy. But if the EU could harness the power of the big data, it could increase outputs from wind energy by 20 percent – without much building.

The WWF's new Living Planet Report is ready for you to read – and for inspiring action. Its findings are heartbreaking, yet also encouraging. Its message is clear: the time to act is now.

Can this week's climate talks in Bonn come up with a draft text for COP 21 in Paris to suit all parties? DW talks to UN climate chief Christiana Figueres.