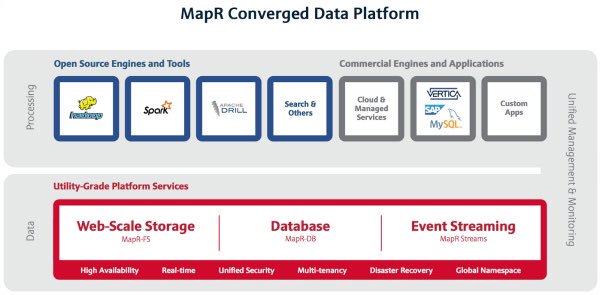 New course: MapR Converged Data Platform Essent…
Content tagged with mapr academy
Content tagged with mapr streams
Content tagged with on-demand training
The final course in the Big Data Essentials series will also prepare you to take any of the other courses offered by MapR Academy.
In ESS 102, you'll learn how MapR compares with open source Hadoop.
Read the full article, click here.
---
@KirkDBorne: "New course in @MapR Academy: Converged Data Platform Essentials #BigData #Analytics"
---
Now that you have had a chance to take ESS 100 – Introduction to Big Data and ESS 101 – Apache Hadoop Essentials, it's time to learn something
---
New course: MapR Converged Data Platform Essent…