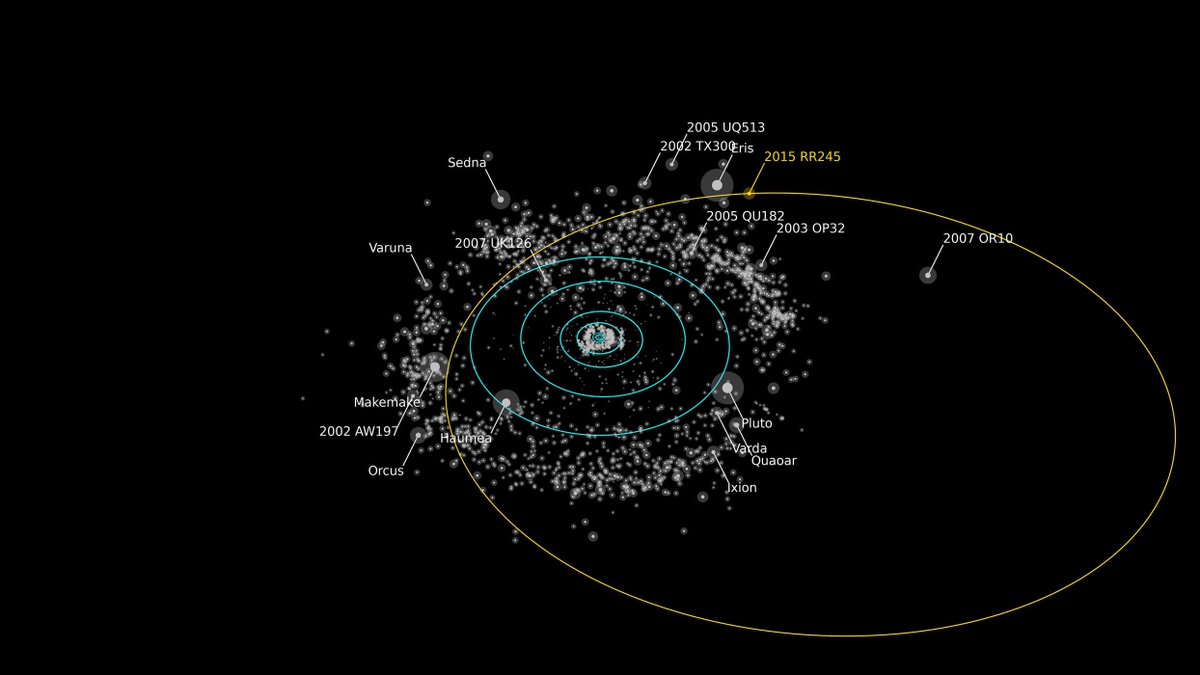 New Dwarf Planet Discovered Far Beyond Pluto's Orbit
Astronomers have discovered another dwarf planet in the Kuiper Belt , the ring of icy objects beyond Neptune.
OSSOS has discovered more than 500 objects beyond Neptune's orbit, but 2015 RR245 is the first dwarf planet that the survey has found, the scientists said.
Other confirmed dwarf planets in the Kuiper Belt region include Pluto, Eris, Haumea and Makemake.
Dwarf planets are massive enough to be crushed into spheres by their own gravity, but they have not "cleared their neighborhood" of other objects, which differentiates them from "normal" planets such as Earth and Saturn.
But the newfound world, dubbed 2015 RR245, is much more distant than Pluto, orbiting the sun once every 700 Earth years, scientists said.
Read the full article, click here.
---
@KirkDBorne: "New Dwarf Planet Lurks Just Beyond Pluto's Orbit: #Astronomy #BigData #DataScience"
---
The newfound object 2015 RR245 takes about 700 years to orbit the sun.
---
New Dwarf Planet Discovered Far Beyond Pluto's Orbit