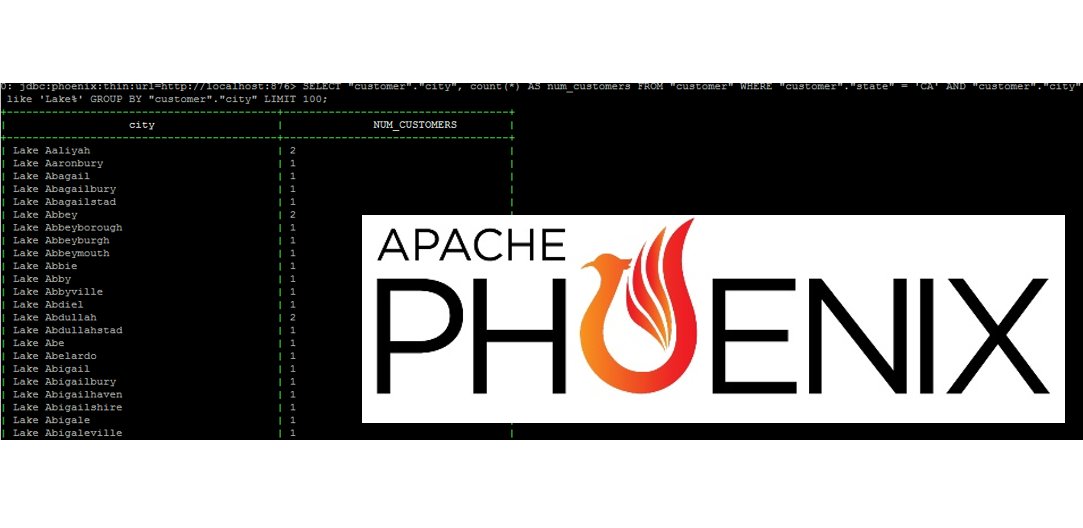 Supercharge SQL on Your Data in Apache HBase with Apache Phoenix
Run a get request example from that blog to certify your table has been restored correctly.
You will use the SQLLine client included with Phoenix on the master node to connect to the Phoenix Query Server.
Connect to Phoenix using JDBC and create a table
Once your HBase table is ready, it's time to map a table in Phoenix to your data in HBase.
In the post, you learned how to connect to Phoenix using JDBC, create Phoenix views over data in HBase, create secondary indexes for faster performance, and query data.
Read the full article, click here.
---
@awscloud: "New on the AWS #BigData Blog "Supercharge SQL on Your Data in HBase with Phoenix""
---
With today's launch of Amazon EMR release 4.7, you can now create clusters with Apache Phoenix 4.7.0 for low-latency SQL and OLTP workloads. Phoenix uses Apache HBase as its backing store (HBase 1.2.1 is included on Amazon EMR release 4.7.0), using HBase scan operations and coprocessors for fast performance. Additionally, you can map Phoenix tables and views to existing HBase tables, giving you SQL access over data already stored in HBase.
---
Supercharge SQL on Your Data in Apache HBase with Apache Phoenix