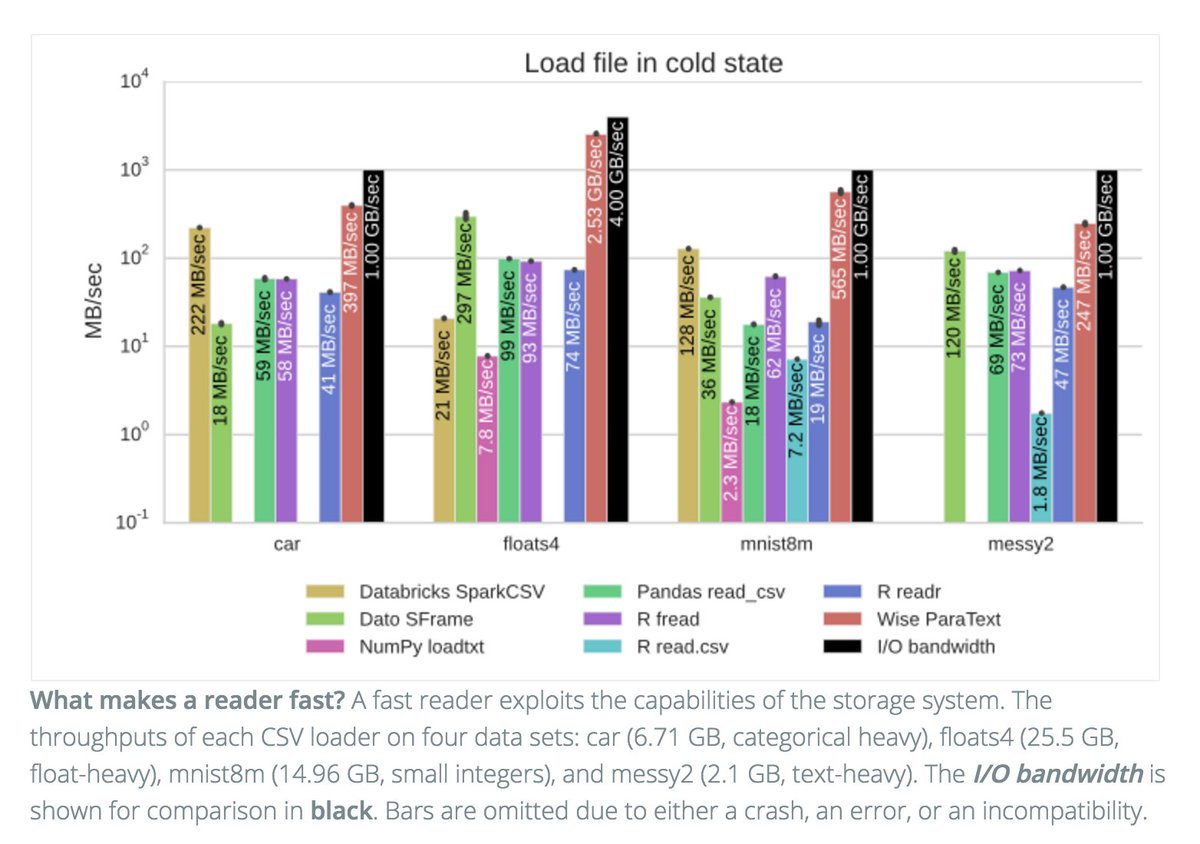 ParaText: CSV parsing at 2.5 GB per second
It is difficult to make claims about its memory efficiency to better inform how to provision resources for Spark jobs.
The alpha release includes a parallel Comma Separated Values (CSV) reader with Python bindings.
We conducted extensive benchmarks of ParaText against 7 CSV readers and 5 binary readers.
Introduced ParaText, reads text files in parallel on a single multi-core machine to consume more of that bandwidth.
ParaText had a higher throughput than any of the other CSV readers tested, on every dataset tried.
Read the full article, click here.
---
@randal_olson: "ParaText: CSV parsing at 2.5 GB per second. #Python #BigData #DataScience"
---
CSV, Python, C++, parallelism data science
---
ParaText: CSV parsing at 2.5 GB per second