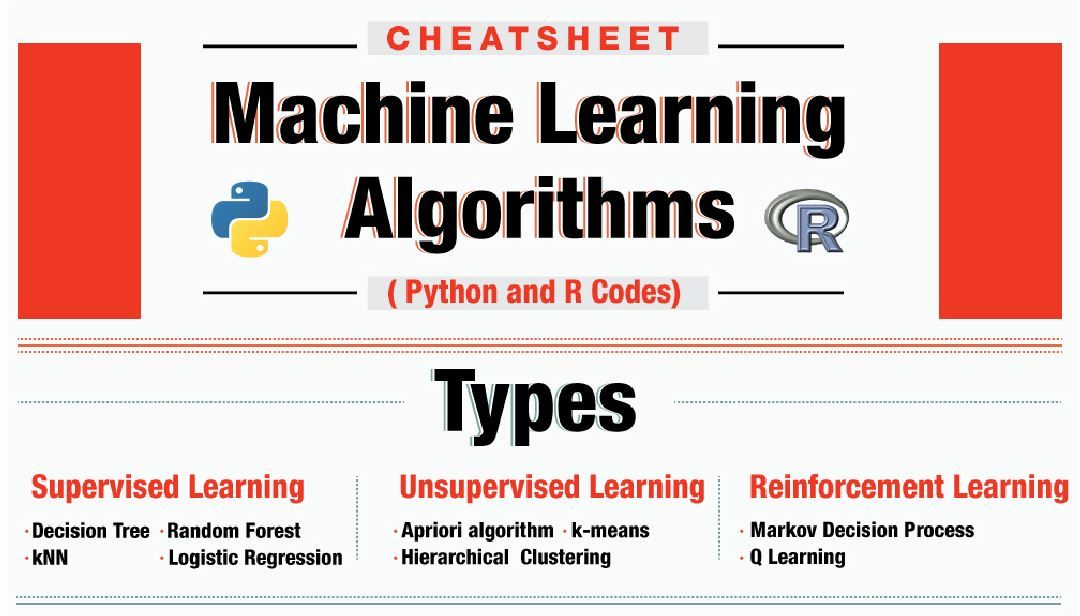 But, I surely know of a few Data Darby around me.
These people understand the purpose of machine learning, its execution and use just a set 2 – 3 algorithms on whatever problem they are working on.
In the end, they give up on machine learning by saying it is very computation heavy or it is very difficult or I can't improve my models above a threshold – what's the point?
Today's cheat sheet aims to change a few Data Darby's to machine learning advocates.
Here's a collection of 10 most commonly used machine learning algorithms with their codes in Python and R. Considering the rising usage of machine learning in building models, this cheat sheet is good to act as a code guide to help you bring these machine learning algorithms to use.
Cheat sheet on machine learning algorithms in Python & R. Includes codes on decision trees, random forest, gradient boost, kmeans, knn etc

@AnalyticsVidhya: #Python & R code cheatsheet for 10 most commonly used #MachineLearning Algorithms.
In his famous book – Think and Grow Rich, Napolean Hill narrates story of Darby, who after digging for a gold vein for a few years walks away from it when he was three feet away from it!

Now, I don't know whether the story is true or false. But, I surely know of a few Data Darby around me. These people understand the purpose of machine learning, its execution and use just a set 2 – 3 algorithms on whatever problem they are working on. They don't update themselves with better algorithms or techniques, because they are too tough or they are time consuming.

Like Darby, they are surely missing from a lot of action after reaching this close! In the end, they give up on machine learning by saying it is very computation heavy or it is very difficult or I can't improve my models above a threshold – what's the point? Have you heard them?

Today's cheat sheet aims to change a few Data Darby's to machine learning advocates. Here's a collection of 10 most commonly used machine learning algorithms with their codes in Python and R. Considering the rising usage of machine learning in building models, this cheat sheet is good to act as a code guide to help you bring these machine learning algorithms to use. Good Luck!

For the super lazy Data Darbies, we will make your life even easier. You can download the PDF Version of the cheat sheet here and copy paste the codes from it directly.

Keep this cheat sheet handy when you work on data sets. download the complete cheat sheet here: PDF Version

of your story. I was surprised that you aren't more popular given that you