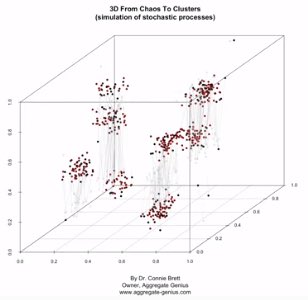 You need to be a member of Data Science Central to add comments!
The number of clusters steadily decreases (7 at 20s [~167 iterations], 6 at 40s [~333 iterations], 5 at the end [500 iterations])
One of the clusters is unstable: points are exchanging between it and a nearby cluster – further iterations may reduce the number of clusters through consolidation.
You can check the video, explanations, and data .
We recently posted a challenge: creating data videos.
Read the full article, click here.
---
@KirkDBorne: "The @DataScienceCtrl #DataScience Challenge of the Week (and a Solution) #abdsc #BigData"
---
We recently posted a challenge: creating data videos. You can check the challenge here, including training material and data to produce these videos, with open…
---
Challenge of the Week