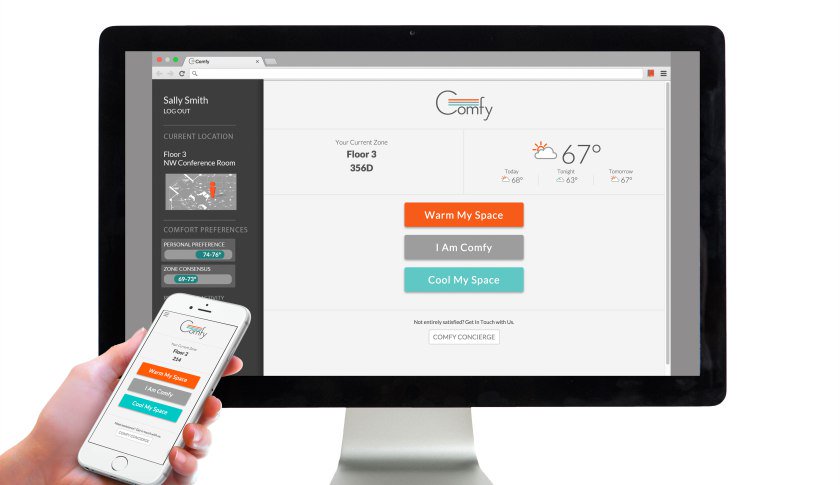 How to Use Machine Learning (and People) to Make Buildings Better
The building can be optimized for energy savings.
The Comfy system collects all the data about how occupants are using the app and learns-via machine learning-to automatically operate the building's temperature settings so workers are happy and the building is comfortable.
The added tech also means that the building operates more dynamically, as both the inside or outside of the building changes over the year, from new workers to changing weather patterns.
A four-year-old startup called Comfy (formerly named Building Robotics) uses workers in office buildings essentially as sensors-via a mobile app-to alert the building's heating and cooling system when employees want their work spaces a little hotter or cooler.
Market data provided by Interactive Data .
Read the full article, click here.
---
@FortuneMagazine: "The startup wants to put an end to the office thermostat battle"
---
It's like Nest but for office buildings.
---
How to Use Machine Learning (and People) to Make Buildings Better