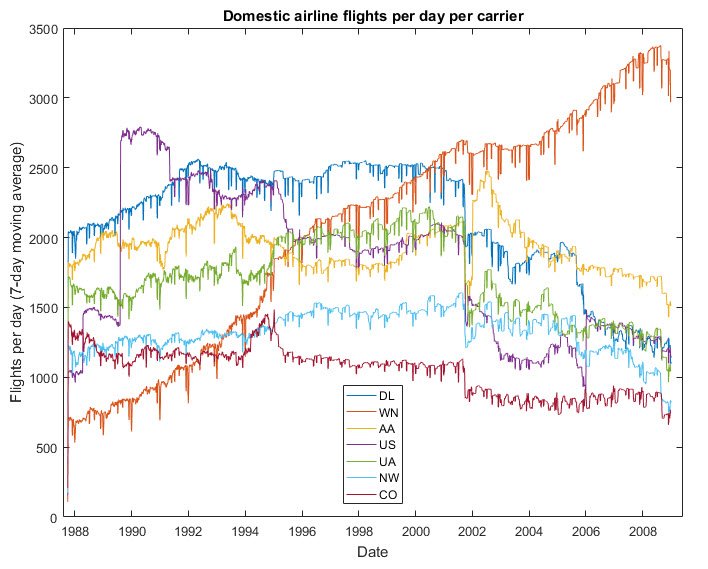 Process "Big Data" in MATLAB using MapReduce
The reducer function finishes the computation begun by the mapper function, and outputs the final answer.
The "mapper" function computes the maximum of each chunk from the datastore .
If the mapper function adds values to multiple keys, this leads to multiple calls to the reducer function, with each call working on only one key's intermediate values.
A "reducer" function that is given the aggregate outputs from the mapper function.
Once the mapper and reducer functions are written and saved in your current folder, you can call mapreduce using the datastore , mapper function, and reducer function.
Read the full article, click here.
---
@MATLAB: "This step-by-step MATLAB example shows you how to process #bigdata in using #MapReduce!"
---
This example shows how to use the datastore and mapreduce functions to process a large amount of file-based data.
---
Process "Big Data" in MATLAB using MapReduce