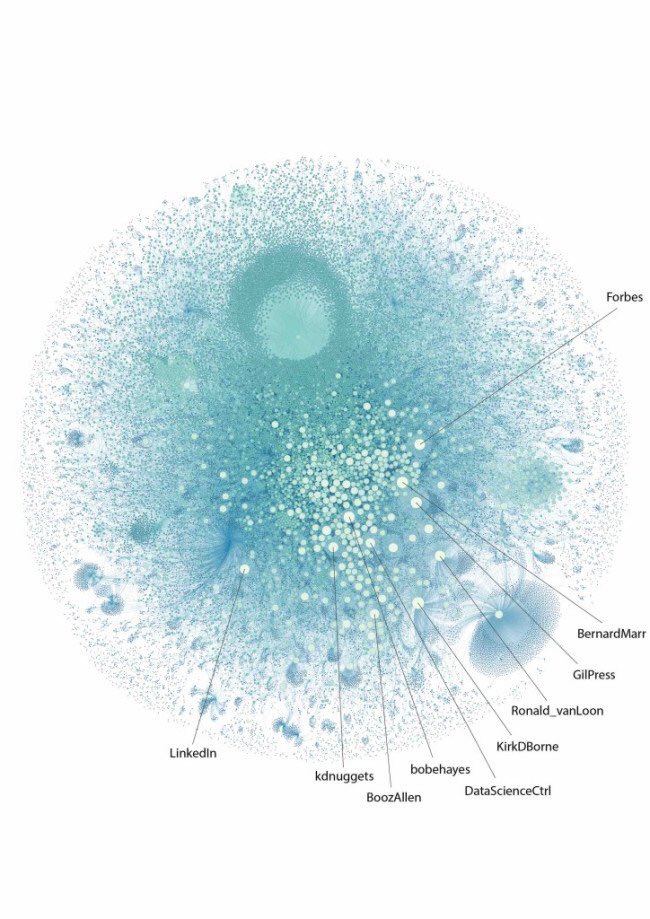 Top 10 Data Science Influencers on Twitter
You are commenting using your Twitter account.
Sorry, your blog cannot share posts by email.
Enter your email address to subscribe to this blog and receive notifications of new posts by email.
Nodes represent twitter handles and the edges between the nodes represent user mentions.
Post was not sent – check your email addresses!
Read the full article, click here.
---
@KirkDBorne: "Top 10 #DataScience Influencers on Twitter: #BigData"
---
ODSC: To build a network and find the most influential data science twitter uses, we will use the NetworkX2 package to create a directed graph and to calculate eigenvector centrality (a measure of network influence) among the nodes (twitter users)… Nodes represent twitter handles and the edges between the nodes represent user mentions. The size…
---
Top 10 Data Science Influencers on Twitter