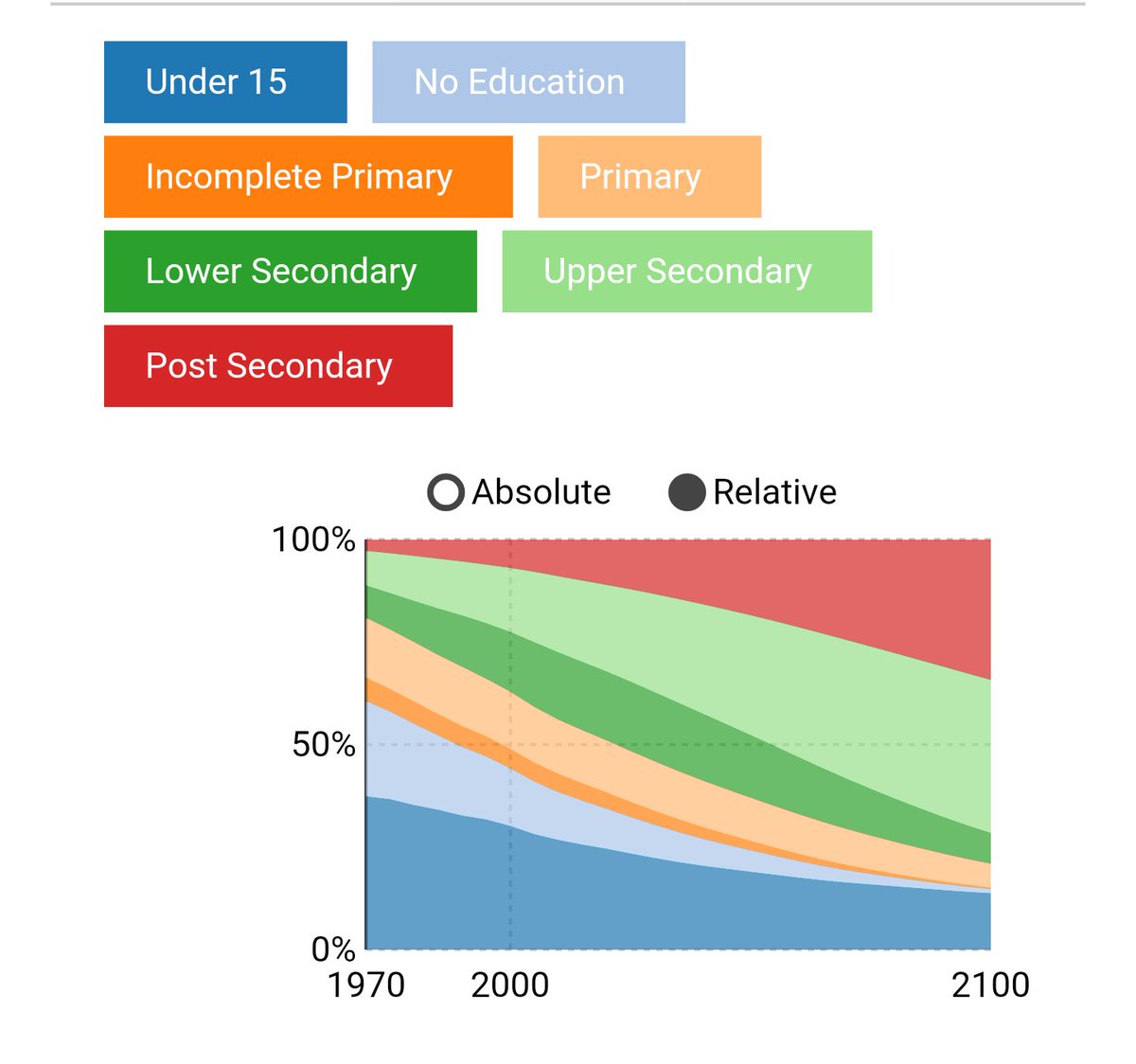 Projection of the Total World Population by Level of Education, 1970 – 2100
Link Tweet Share Embed PNG SVG
Copy and paste the code below to show this chart anywhere on your own website.
Error retrieving data for chart builder!
CSV CSV (all available countries)
Linear
Read the full article, click here.
---
@fmarmole: "Two charts showing expected increase of the % of world's population with #highered studies"
---
This visualization shows the Medium projection by the International Institute for Applied Systems Analysis (IIASA).
The researchers who created this projection describe it as their "middle of the road scenario that can also be seen as the most likely path".
---
Projection of the Total World Population by Level of Education, 1970 – 2100