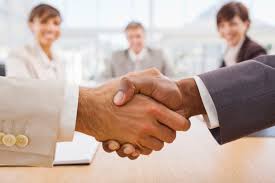 WANdisco Announces Partnership With Bridgeworks For Faster Cloud Migration
"Enterprises are increasingly reliant on the need to move large volumes of data to where it needs to be at speed.
Bridgeworks PORTrockIT software will now be available for WANdisco Fusion's patented active-transactional replication technology, that was built to move transactional data to the cloud, at Petabyte scale, without downtime or data loss.
" WANdisco software is already known for its performance and it has revolutionized the global enterprise requirement to migrate large amounts of transactional data to the Cloud.
PORTrockIT's patented technology supports businesses that rely on fast movement of large volumes of data and increases performance by up to 100 times faster.
The combined Bridgeworks and WANdisco technology will ensure that large volumes of live production data can move to and from the cloud without any business disruption.
Read the full article, click here.
---
@BridgeWorksLtd: ".@WANdisco Announces Partnership With @BridgeWorksLtd For Faster #CloudMigration #bigdata"
---
SAN RAMON, CA–(Marketwired – May 19, 2016) – WANdisco (LSE: WAND) – the leading provider of software that enables global enterprises to meet today's data challenges of secure storage, scalability and availability – today announced a new partnership with WAN acceleration vendor Bridgeworks, recognized as a Gartner Cool Vendor in…
---
WANdisco Announces Partnership With Bridgeworks For Faster Cloud Migration