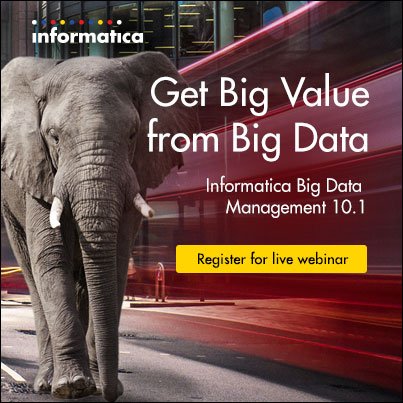 The responsibility for data governance efforts should fall at least as much on business as it does on IT-and preferably more.
The goal of data governance is not just to clarify who "owns" data but also to optimize its value.
Informatica World 2016 – The Conference All Things Data Join us for Informatica World 2016 and learn how to harness one of your organization's most important assets: data.
Read the full article, click here.
---
@Informatica: "WEBINAR: Get Big Value from a Marketing #DataLake using Informatica #BigData Management 10.1"
---
Join us, our partners, customers, and experts in a live or recorded webinar on data management best practices, use cases, and more
---
Webinars – Webcasts | Informatica Talks | Informatica US