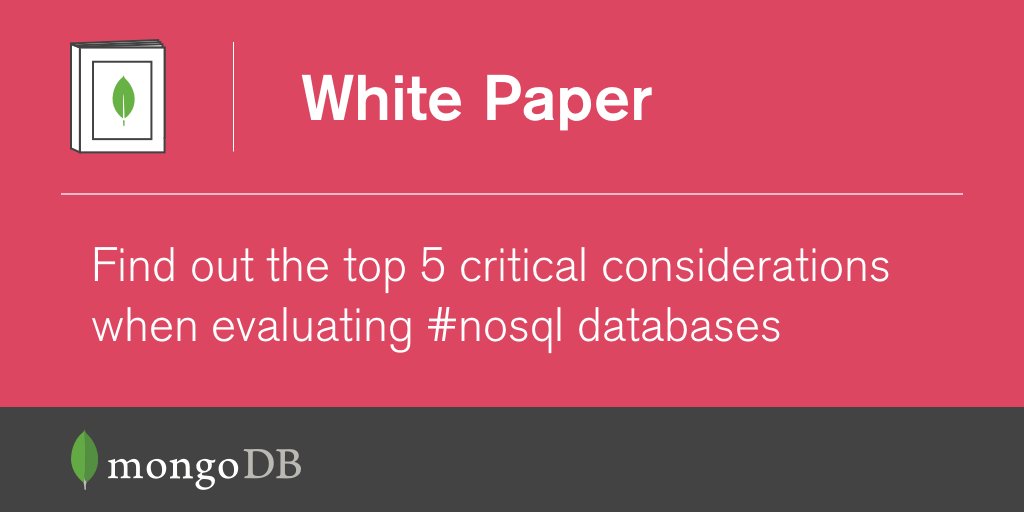 Selecting the Right Database: NoSQL vs. SQL
How to evaluate commercial support and community strength when selecting a NoSQL database
The white paper will walk you through the 5 critical dimensions to consider.
Why organizations of all sizes are seeking alternatives to legacy databases
Companies ranging from startups to Fortune 500s choose MongoDB to build, scale, and innovate.
Mongo, MongoDB, and the MongoDB leaf logo are registered trademarks of MongoDB, Inc.
Read the full article, click here.
---
@MongoDB: "Wondering how to successfully evaluate a NoSQL database? Start here:"
---
The top 5 considerations when evaluating NoSQL and SQL databases. Learn how NoSQL compares to SQL, why organizations leave relational infrastructure, & more.
---
Selecting the Right Database: NoSQL vs. SQL