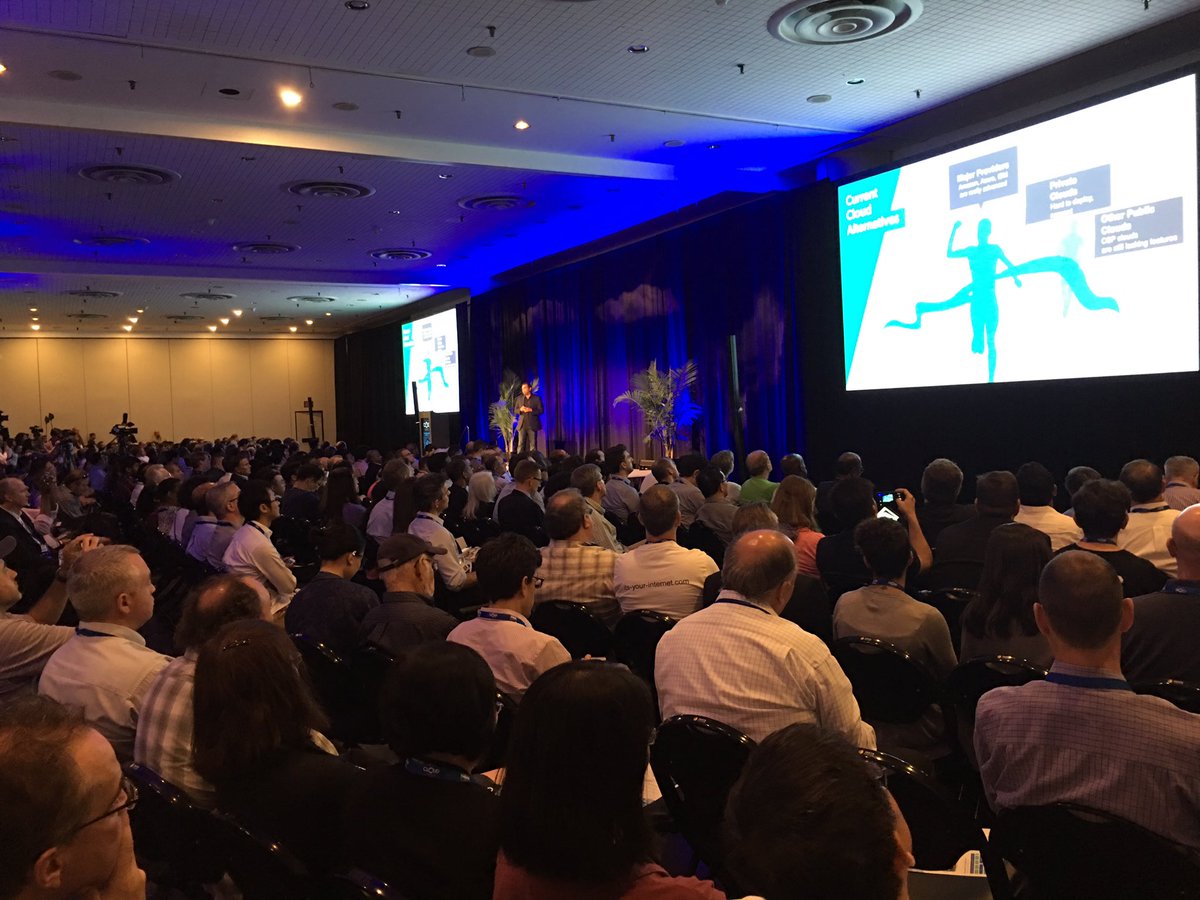 NYC Cloud Expo: Accelerite Unveils CloudSense: Zero-to-Cloud in 60 Minutes
For more cloud platform vendor information, including profiles, and product feature reviews, download our 2016 Cloud Platform Vendor Buyer's Guide to share with your colleagues.
Every day our editors scan the Web looking for the most relevant content about Cloud Platforms and posts it .
"Today's enterprises realize they must migrate to the cloud.
While private clouds are highly economical compared to public clouds for deployments of scale, the IT departments often struggle with the challenges involved in designing and deploying a cloud with the ease of use as well as the strong feature-set available in today's public clouds," said Nara Rajagopalan, CEO of Accelerite. "
Be sure to follow Solutions Review on Twitter and Linkedin for news and perspectives from your favorite cloud vendors.
Read the full article, click here.
---
@CloudExpo: "Zero-to-Cloud in 60 Minutes ▸ @Accelerite #BigData #IoT #CloudSense #DigitalTransformation"
---
There is plenty of great enterprise cloud adoption news here at the 18th International Cloud Expo in NYC! Vendor, Accelerite, a provider of infrastructure software for cloud, mobility, IoT, and endpoint management solutions, just unveiled it's new product, CloudSense, which is powered by Apache CloudStack. The cloud appliance will allow enterprises to migrate from crate-to-cloud in 60 minutes or less. Accelerite is showcasing its CloudSense and cloud solutions at Booth 301 at Cloud Expo today through Thursday, at the Javits Center in New York City.
---
NYC Cloud Expo: Accelerite Unveils CloudSense: Zero-to-Cloud in 60 Minutes